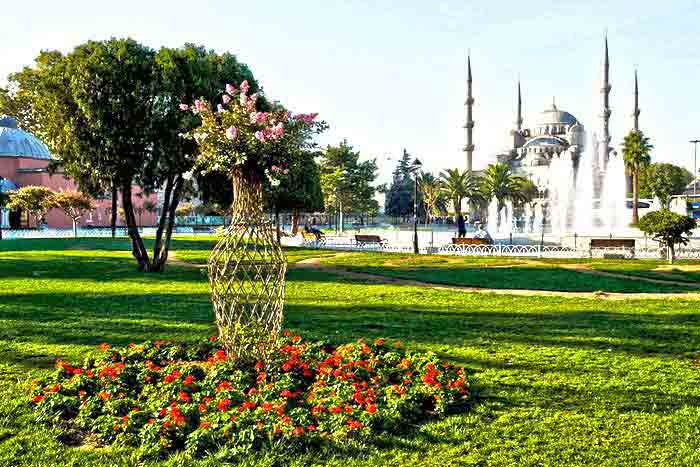 A real eye-catcher with the beautifully-arranged cascade of domes
Customized Istanbul tour, Turkey customized sightseeing like to present you the Blue Mosque. It is one of the most prominent historical and cultural landmarks of Istanbul. It was built near the Hagia Sophia, over the site of the ancient Hippodrome. Sultan Ahmed I wanted to build a monument that would rival and even surpass another one of the spectacular sights of Istanbul, in grandeur and beauty – the nearby Aya Sofia.
The Blue Mosque, officially known as the Sultan Ahmed Mosque or Sultan Ahmet Camii is, undoubtedly, one of the architectural marvels of the world. It gets its unofficial name from the 20,000 Iznik blue tiles that line its interior guided istanbul tour.
When Sultan Ahmed I was only 19 he wished to build an Islamic place of worship that would be even better than the Hagia Sophia. The Sultan was so enthusiastic about his grand project