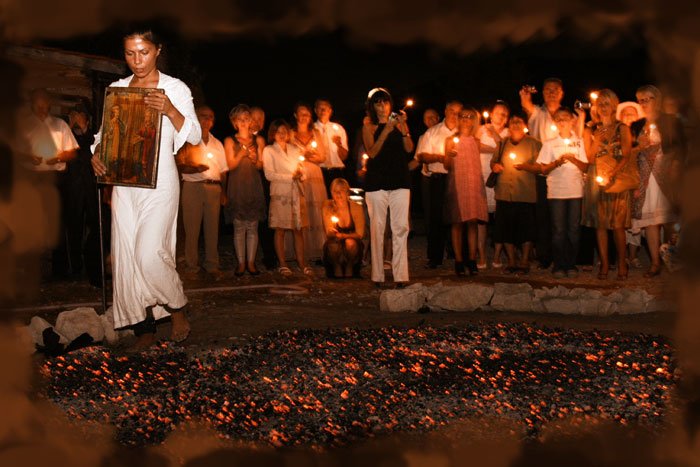 Wonder or strong belief
Is it a wonder or a strong belief? Do the nestinari (fire dancers) have special skills or energy? Where does this ritual come from? Why is it on UNESCO's World Heritage List? These and may be different questions tease people's imagination. Not only that of tourists' but of Bulgarians as well. Nestinarstvo Bulgaria tours might have some of the answers: Do you want to try?!
There are many stories for where nestinarstvo originates from. The biggest group of supporters, though, believe that the fire dancing on live coals ritual comes from the Thracians. Why Thracians? The Thracian tribes worshipped their God Sun. Which is, when scattered in a circle the live coals symbolise exactly the Sun.
Like other rituals in Bulgaria, nestinarstvo has both Ch