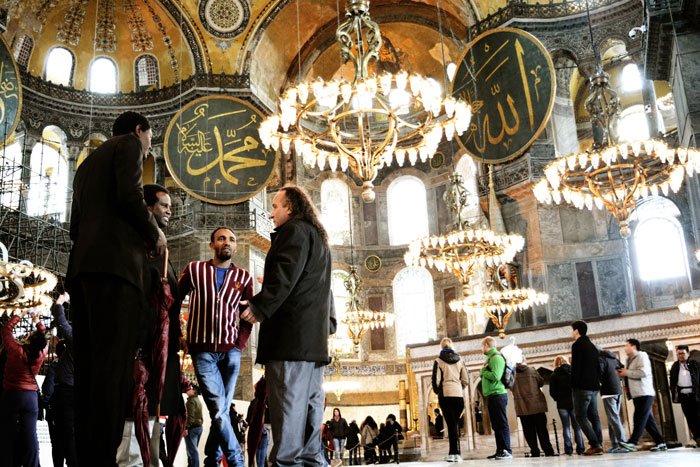 Istanbul Tour Guides – Ensar – private Istanbul tour for Ethiopia Diplomatic group on 4th of March 2016
We started our tour with Blue Mosque which is one of the most famous mosques of the world. Due to the Friday pray, we couldn`t go inside. However, Ensar one of the best Istanbul tour guides talked about the Blue Mosque in Hippodrome.
It was raining a little bit when we were going around the Hippodrome. It was difficult to keep ourselves dry but it gave a great ambiance to the tour. At least, that`s what I think. Rain is always bit more difficult for Istanbul Tour Guides.
After we saw the monuments from Roman Hippodrome, we carried on to Hagia Sophia, a place that must be seen wi