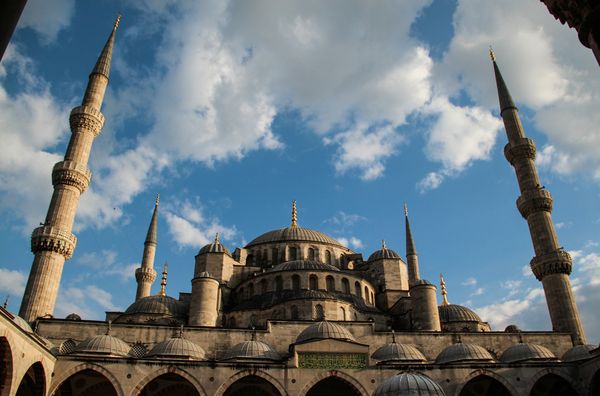 Motorsports`s base Istanbul
Asa cultural and a touristic city, signed already. Asa result of all Istanbul also became one of the this success, it seems Istanbul the most important base of will be the base of motorsports motorsports in the world. After organizations in coming years, the complement of Istanbul Park which is the most modern racing track, Istanbul became the attraction of motorsports organizations.
With the success of Formula 1 other organizations such as DTM, WTCC, FIA GT, Le Mans and Moto GP was held in Istanbul too. All these races have organized successfully so that future long term one`s
City of Finals
Istanbul is now hosting major sports events in a worldwide scale. After the Champions League final in 2005 Istanbul is now preparing to host UEFA Cup finals in 2009. Final match will be played at Sukru Saragoglu Stadium
Another grand organization to be hold in Istanbul is the World Basketball Championship Final 2010. Final match of the championship to be hold in Turkey shall be performed in Istanbul. Istanbul had previously hosted the final match of the European Basketball Championship 2001.
Discover Mevlana in Istanbul
Istanbul has the leading role in the events to be realized all over the world in 2007, which has been declared as "the Year of Mevlana" by UNESCO.
Within the framework of the Year of Mevlana 2007, conferences introducing Mevlana, Sufi music concerts and whirling dervishes` shows shall be performed in Istanbul. The International Mevlana Symposium to start in Istanbul and continue in Konya shall be hold within 8-12 May 2007. Simultaneously with the symposium, an exhibition about Mevlana shall be opened in Istanbul and be available for visits for two months. In this exhibition, all the items about Mevlana and Sufism present in the collections at museums shall be heaped together. Besides, Istanbul Foundation for Culture and Arts has been preparing a musical about Mevlana.
Istanbul, the European Capital of Culture 2010
Istanbul has been chosen as the European Capital of Culture 2010, within the scope of the European Capital of Culture project carried out since 1985. Istanbul, which consists of unique cultural possessions created by various societies together during its history for millenniums at the intersection point of Asia and Europe, is presented as one of the cities that deserve this title most.
Upon this decision, 87 projects to contribute in cultural life of the city have been commenced. Exhibitions, concerts, competitions, festivals, excursion tours, performances, projects for restoration of Beyogiu, Fener-Balat, Zeyrek Houses and projects of urban transformation can be listed among these projects.
Read More about Kazanlak – the town of the most beautiful among women, the rose